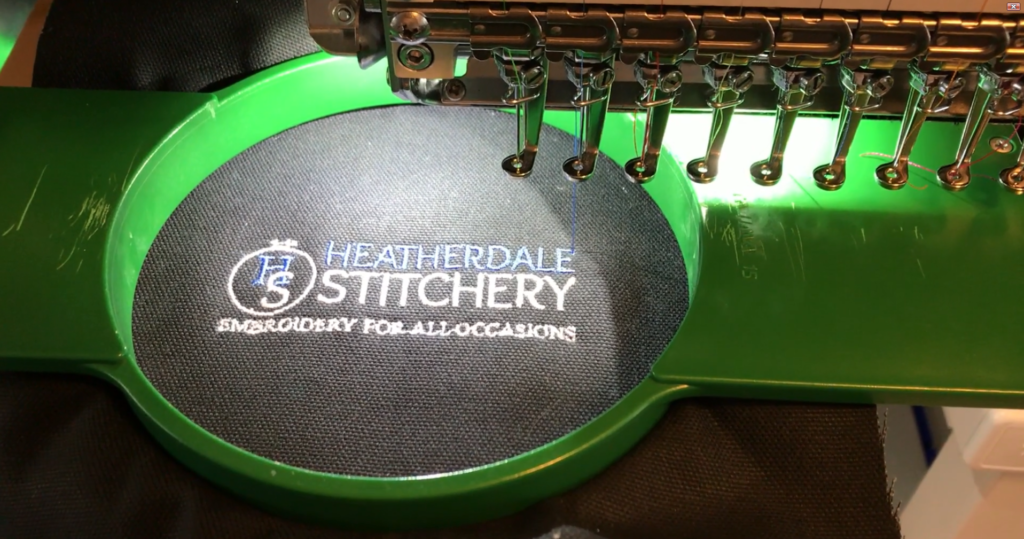 Take Your Items to the Next Level Through
Custom Embroidery and Screen Printing
Heatherdale Stitchery offers embroidery and screen printing services to clients in the U.S., Europe, and Canada.
Beautifully Designed Personalized Items
If you want to make your business logo stand out or you plan to decorate and personalize your home, custom embroidery and screen printing are great options. Our services are also perfect for social gatherings, such as coordinating a wedding, having your team look its best, and giving gifts on a special occasion. Aside from that, we can customize show awards.
Products That Animal Lovers and Exhibitor Clubs Will Surely Love
Aside from designing gifts, we also specialize in show awards for rabbits, guinea pigs/cavies, cats, dogs, and horses. Our team can embroider your product using your breed show photograph, logo, or graphics as the design. Once you've decided what design to use, we'll have it sewn onto your favorite item. Our embroidery services are perfect for:
Awarding a unique dog or rabbit show award
Promoting your kennel dog show, as well as your caviary or rabbitry hobby
Showing off your precious pets, such as dogs, horses, rabbits, or cavies/guinea pig breeds
We also have an array of designs you can choose from. If the design or item you need is not in our inventory, we will make it to your specifications.
Who We Are
Heatherdale Stitchery is a woman-owned-and-operated business in Pace, Florida located in the Florida Panhandle. We offer high-quality embroidery and screen printing services to small and medium-sized businesses, community organizations, sports teams, and medical and dental practices.
Our Mission
Established in 2007, our company aims to provide top-notch embroidered logos, designs, and garments for various clients, such as small businesses, sports clubs, and animal lovers. No job too big or small for us. Regardless of the complexity of the project, we'll work hard to ensure that you're satisfied with our output.We strive to meet our clients' needs with quality work and quick turnaround. Aside from that, we are also competitive with our pricing. We don't charge setup or hooping fees.
Our Affiliations
NYS Woman-Owned Business Certification (Pending)
Our Story
Our founder, Linda ONeill, started Heatherdale Stitchery in 2007 when she sought to fill a niche in providing attractive, well-crafted gifts and show awards. We then expanded to include business and hobby logo items and personalized apparel, especially for purebred animal fanciers, small businesses, and schools.Our company began as a single woman-owned business, with our founder learning how to handle machine and design work through self-study. As the business grew, we also adopted modern technologies so we can keep up with the latest trends in the industry. At present, we utilize Tajima equipment, the industry leader in commercial embroidery machines. We use either our own extensive stock of designs or our customers' original graphics and photographs when working on a project.Our greatest reward is hearing from all of our satisfied customers who express their joy at getting premium products at reasonable pricing. The quality of our work already speaks for itself, which is why our customer base is growing every day.
Our Certification
Minority and Women-Owned Business Enterprise (Pending)
Why Choose Us
We Are Skilled in Our Craft
We can turn any .jpg photo into intricately designed embroidery, stitched on the garment of your choice. When working on your item, we use multiple design software tools, and we always keep in mind that anything less than perfect is not acceptable.We also offer design services. Simply send us your idea, and our team will come up with a design that matches what you have envisioned.
We Are Committed to Customer Satisfaction
Your satisfaction is our priority. For this reason, we work hard to offer you high-end products with realistic designs that will give you the best value for your money. Trust that we'll provide you with customized service before, during, and after the sale.Before delivering our project, we'll first get your approval on the design. This is our way of making sure that everything is done to your satisfaction. If you're not happy with your current vendor, you can bring us the design. We'll modify it according to your preferences and provide quick turnaround as well.
We Handle Small and Large-Scale Projects
Other embroidery houses don't want to take on small jobs and their turnaround time can run for weeks, causing customer frustration and dissatisfaction. However, at Heatherdale Stitchery, we do things differently. Whether you place an order for a few pieces of items or in bulk, we'll handle with care and professionalism.
We Have Fast Turnaround
We pride ourselves on being able to meet deadlines all the time. When you work with us, you can be confident that you'll get the designed garment or the item you ordered within the specified time frame.
We Have Competitive Pricing
We offer our services at great pricing. In addition, we can modify our designs at no extra charge to guarantee that our output meets your requirements.
What Our Clients Say
"Absolutely loves it! She was delighted—broke out in huge grins and exclamations. Thanks for the terrific job!"
Laurie
"I got my fleece today. I love it! Thank you! I would like to order another design."
Mary
"Hi, I got the patch of the Silver Fox and it is beautiful. I have seen embroidered Silver Fox before but yours is by far the best one I have seen. The silvering is perfect."
Ruth
"I keep my sweatshirts and aprons you did in a separate cupboard as they are the best ones I own; reserving only for the shows. You do remarkable work!"
Eric Stewart
Executive Director of ARBA
Rely on an Established, Woman-Owned Company
If you're looking for first-rate custom products that are all made in the U.S., reach out to us. We provide our services at competitive pricing, and we have a quick turnaround on our projects. On top of that, we offer free local delivery.Contact us today to request a free quote. If you have questions, feel free to get in touch with us. Our staff members will gladly accommodate you.